Provides all project stakeholders with structured and secure collaboration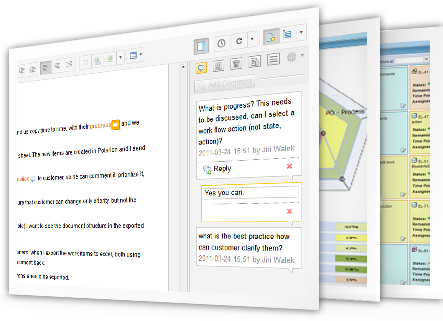 Collaborate with project content and team members from any browser enabled device
Full content read access with Comment and Approve
Nothing to install or distribute
Same UI as other Polarion products for easy adoption and ease-of use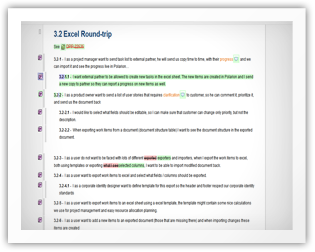 Collaborate on a cost-effective basis
with different stakeholders.
All Polarion software products Polarion ALM, Polarion QA, Polarion REQUIREMENTS and Polarion PRO share the same amazing collaboration features. But what about people without access to these solutions? For example, the external supply chain partner with years of expertise to assist with compliance reviews; the CFO who needs to approve financial impact; the manager needing to approve task completion; All stakeholders can securely intersect with the project content and team members on a cost-effective basis.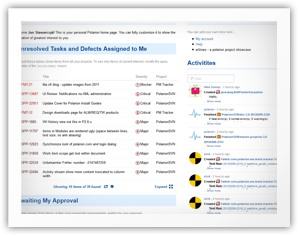 Polarion REVIEWER
The project admin may assign review access with same granular level of security, permissions, and views that our other products are famous for. Reviewer rights may also be invoked as a matter of workflow on project and/or global basis. Polarion REVIEWER operates on any browser enabled device and has the same UI as all other Polarion products.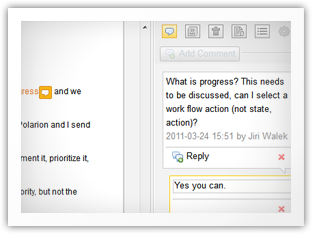 Much more than just "Reader" !
Polarion REVIEWER includes the ability to comment on all work items in document view or table view, approve work items, and verify approvals with digital signatures. We have a long proud history of open source contributions, information sharing with employees, partners and competitors. Our view is maximum transparency: content created should be content read (assuming access has been granted, of course).

Discover the world of Polarion Solutions